Speaking At Microsoft Ignite 2019
October 18, 2019
Antipodes Power App
December 11, 2019
Wow! The Microsoft Ignite Conference gets better every year. It really is fascinating how many amazing technologists are gathered together to share and learn from each other at the conference each year. Here's a little recap of the things I shared at the show and links to watch and listen to the sessions if you care to do so. The best part of the whole show was reconnecting with all my friends in the industry and making new friends as well! Cheers to everyone!
On Sunday I had the pleasure of sitting in on a pre-day Graph, Teams, SharePoint workshop hosted by Microsoft. My team and I worked on the sample application that was showcased throughout the workshop and will soon be released to the public. This sample is an excellent learning resource that demonstrates how to combine Teams, Planner, OneNote, SharePoint, Graph, and other M365 technologies into a real world line of business application embedded inside Microsoft Teams. We worked with many pre-release puzzle pieces to make it work by Ignite and it was really awesome to see it all come together so quickly.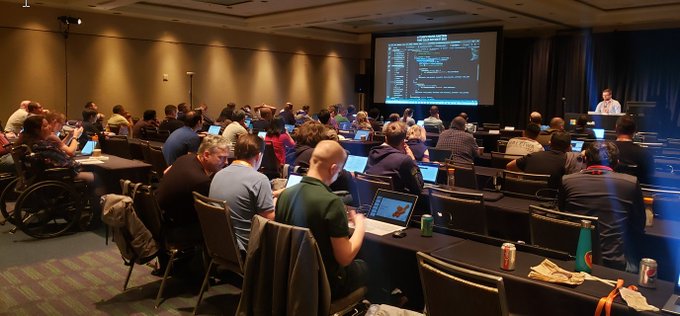 On Sunday night I went bowling with JQuery. JQuery can manipulate a DOM better than a bowling ball.
On Monday afternoon I had the opportunity to share something we've been working on for a while now in Theater 10 in the expo hall. I shared a pattern you can use to allow end users to configure Microsoft Teams to meet their exact needs and then provision the Teams quickly and correctly. You can watch it here – Create business applications with Microsoft Teams and Microsoft Graph.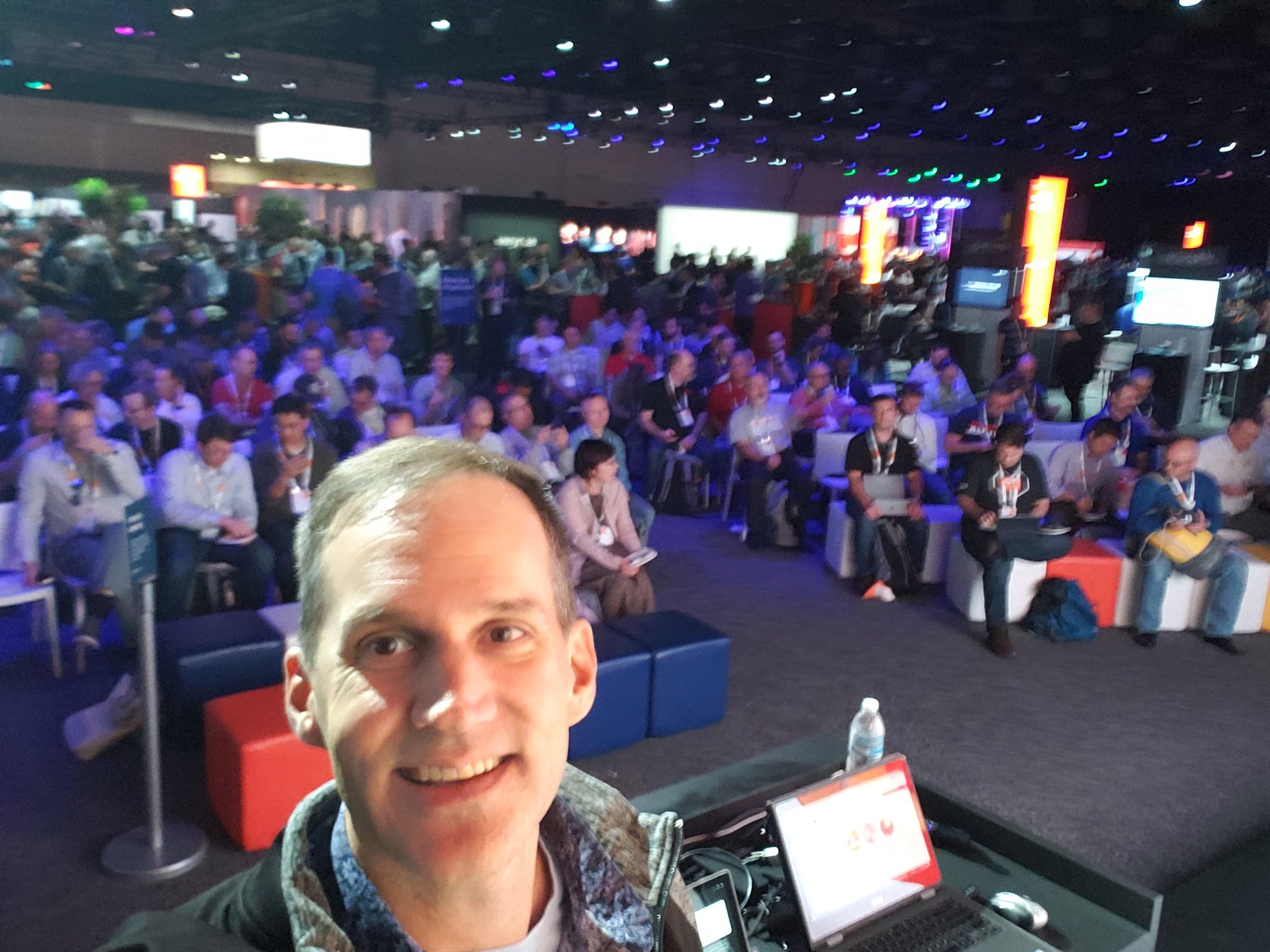 Right after lunch on Tuesday I shared how to implement Error Handling and Telemetry Logging in Power Apps with Azure Application Insights. This session took place in one of the large ballrooms. The ballroom turned out to be the hottest one I have ever presented in. I think the temperature was 80 degrees. LOL You can watch the session here – Professional Power Apps development patterns: Error handling, logging, and telemetry. The folks who came to the session in person were very interactive and asked a lot of questions. I really enjoy interacting with the audience and it made the session a whole lot of fun!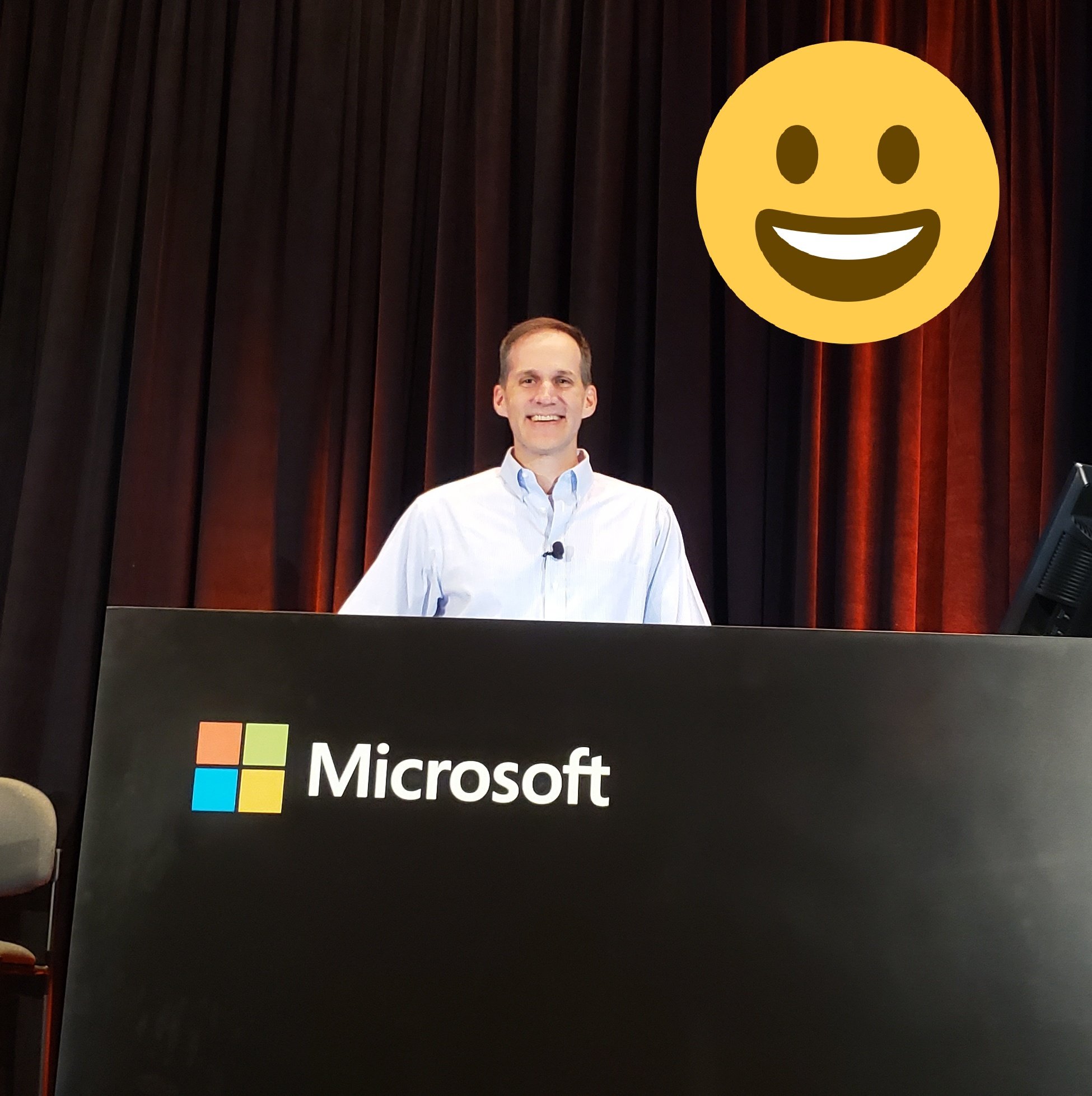 On Wednesday morning Christina Wheeler, Ryan Cunningham, and Serge Luca joined me in the pod cast center and we recorded the November PowerApps Community Call. I think this might be the most fun I ever had doing a 'session' at a conference because everyone was in such a fun and good mood and we chatted about Power Apps and Flows and answered a lot of questions that came directly from the community. You can watch/listen to it here.